Single Treatments & Spa Services
Single Treatments & Spa Services
Waxing
Eyebrow Wax £6.00
Lip Wax £4.00
Chin Wax £5.00
Full Leg Wax £15.00
Half Leg Wax £10.00
Toe Waxing £3.00
Forearm Wax £10.00
Full Arm Wax £15.00
Bikini Wax (standard) £8.00
Underarm Wax £5.00
Holiday Package £37.00
Inc full leg, bikini, underarm,
eyebrow shape, lash & brow tint
Eye Package £15.00
Inc eyebrow shape and tint, eyelash tint
Tinting
Eyebrow Tint £6.00
Eyelash Tint £8.00
Patch test 24hrs before tints is required for first time clients.
Male Waxing and Tinting
Eyebrow tidy £6.00
Eyebrow Tint £6.00
Back Wax
Just Back £20.00
inc just the back no shoulders
Back and shoulder £25.00
inc all the back and shoulder area
Chest £15.00
Back and Chest £35.00
Full Arm Wax £20.00
Forearm Wax £15.00
Full Leg £30.00
Half Leg £20.00
Book Now
File, Polish and nail hydration : £10
Hands or feet
Have a choice of colour or french,
and finish with nourishing solar oil
Luxury Spa Manicure : £20
We gently polish, refine and moisturise your skin while you escape from your everyday.
Almond moisture scrub removed with hot mitts, then we nourish those nails and tidy those cuticles with a nail treatment.
Warming those hands with a deep nourishing mask and heated mitts.
Then a silky smooth hand and arm massage with almond hydrating lotion.
Then choose any colour or french polish to show off those pampered hands.
Maintenance Manicure : £15
An essential hand treat, tidying those cuticles, nourishing your nails and a mini hand massage before finishing off with a nail shape and polish of your choice.
ADD £10 for Shellac finish
Book Now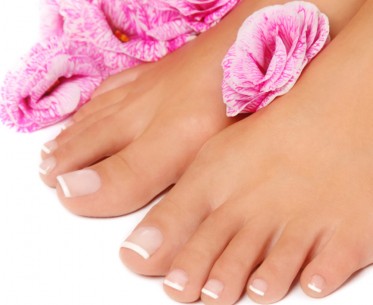 Luxury Spa Pedicure : £30
ESCAPE, EXHALE, RELAX
With this warming luxury pedicure
Your feet will soak in a warming mineral bath helping calm, cleanse and deodorise.
You shall then have an aroma scrub that exfoliates, polishes, smooths and refines.
Before tidying up those nails and cuticles and dealing with those hard skin areas. Then applying a deep nourishing nail treatment with the fabulous solar oil.
Feel the nourishing mask between your toes, fortified with hydrating vitamins and minerals to deep condition skin, warmed with heated booties.
Finishing with a hydration lotion, rich in vitamins and minerals aiding a deep massage to those aching muscles.
Then choose any colour or french polish to show off those pampered feet.
And all this while sitting in our gentle chair massager and easing those eyes with our eye massager.
Maintenance Pedicure : £20
An essential foot treat, soaking those tired feet, exfoliating your skin, tidying those cuticles, nourishing your nails and a mini foot massage before finishing off with a nail shape and polish of your choice.
Express Pedicure : £15
Cuticle work, file & polish of your choice.
ADD £10 for Shellac finish
Book Now
Single Treatments & Spa Services
Now you can say good-bye to chips, smudges, and dry time and say hello to Shellac™ Hybrid Nail Colour! This revolutionary product applies like polish, wears flawlessly for 14 days of high gloss shine, and is removed in minutes.
Shellac paints on like polish and is cured in a UV light so there is zero dry time. There is no buffing and no damage to the natural nail in the process.
As amazing as Shellac is on, removal is just as satisfying taking only 10 minutes!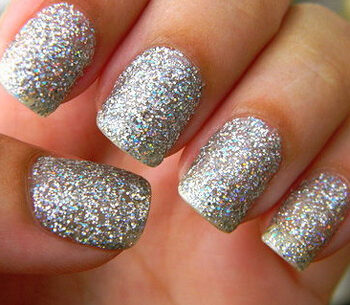 Glitter Nails / Twinkle toes Rockstar Nails
Glitter nails are one of the cutest fashions around today! Also known as Rockstar nails or Twinkle Toes. They are applied with Shellac base and top coat sealing the glitter and lasting for up to 4-6wks.
Lots of different colours to choose from:
Shellac fingers or toes £20
inc nail care and colour polish
Glitter Fingers / Toes with Shellac finish £20
Inc nail care , file, your choice of polish and glitter and finish.
Dashing Diva French wraps : £23
Perfect French every time with shellac finish.
Book Now
De-Shellac : £6
Removal of Shellac polish (when not having another nail treatment or when removing someone elses work)
De-Shellac : FREE
Removal when having shellac, Brisa or a spa mani/pedi.
Solar Oil Pinkies 3.7ml : £3
Known as the "miracle in a bottle" this award winning cuticle oil is infused with jojoba oil and vitamin E. Repeated use drives nutriants in deeper creating stronger, healthier nails and hydrated cuticle area. Solar oil can be used with any nail service and as part of your everyday routine and is recommended to be used with Shellac nails to keep them flexable and hydrated.
Brisa Lite Smoothing Gel £15 by itself | £5 when having Shellac
This is the power partener to cnd shellac, it adds a thin flexable, lightweight protection
Book Now
Single Treatments & Spa Services
Using Eve Taylor's Systems of Analysis, we determine the right facial products for your skin type and lifestyle, culminating in a luxurious facial designed specifically for you. Simply chose how long you want your treatment. All our facials are best in a quite low lit room, we provide music, candles, aromatherapy oils and warm mitts to remove all products.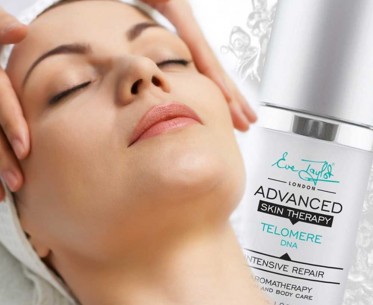 Professional treatment options:
Our therapist will discuss your lifestyle and skin problems to determine the most appropriate treatment. All skin types are covered with:
Bio – sensitive / dry skin
Brightening – for hyper-pigmentation
Purifying – oily skin
Clarifying – rebalancing
Cryogenics – anti-aging and toning
Facial Advise
*Do not undertake any other facial skincare treatments within 48 hours of having a Facial
*Do not apply perfume or perfumed products to treated area within 48 hours of having a Facial
*Stay away from direct sunlight/sunbeds and heat e.g. saunas for 48 hours after having a Facial
*Do not apply any other exfoliating skincare products for 72 hours after having a Facial
*Keep make-up and other skincare products to a minimum for 24 hours after having a Facial
*For long term results use the prescribed products for home care and book in for treatments monthly
*Always use an SPF
Eve Taylor Express facial (30min) : £25
A wonderful 'pick me up' treatment if you don't have a lot of time available or simply as an excellent introduction to the Eve Taylor range of Professional Skincare.
Includes double cleanse, skin analysis, tone, exfoliation, facial booster, Mini face, head, neck and shoulder massage, masque and moisturise.
Eve Taylor Prescription Facial (60min) : £35
A luxurious treatment that will make your skin feel wonderful and ease those aching shoulders.
Deep cleanse, skin analysis, tone, exfoliation, specific facial booster blend, head, neck and face massage, 2 x facial masks one of which being our prescription treatment mask, hand and arm massage, hot oil treatment and heated mitts, hot oil treatment for feet with heated booties, skin tonic /Serum, moisturise and refining eye gel.
Eve Taylor Luxury Facial (90min) : £55
Same as above with cleansing back exfoliation & nourishing back massage.
Book Now
Treatment Add Ons (TAO) : £5 each
Eve Taylor Eye Mask
Adapted for the delicate eye area this marine collagen based masque offers: *essential amino acids (binding the cells together, aiding and strenthening the skins barrier).
* Marine collagen (provides an anti-puffiness action that helps smooth wrinkles and firm the skin).
*Rice powder and alginate ( for Luminosity and hydration)
Lip Contour Mask
A formative masque which remains supple. Will enhance all skin types with healthy, mineralizing, revitalizing and energizing properties, a special skin care masque that works as a firming and balancing treatment. Overall the lip contour masque leaves skin feeling and appearing more luminous, light and refreshed.
Book Now
Single Treatments & Spa Services
Full Body Massage Approx 1hr : £35
Inc face & head massage
Back Massage
Approx 15min : £15
Approx 30min : £25
All massages can be tailored to your needs, pressure can be added or lightened where needed.
From:
Deep nourishing muscle massage – Deep pressure massage for tense, tired muscles.
Aromatherapy draining massage – Generally a light pressure massage with pre-blended aromatherapy oils.
Or our around the world massage- Taking the best bits from different countries and getting this deep but relaxing treatment.
Book Now
Indian Head massage
15 min : £15
30 min : £25
inc head, neck, shoulders, head massage
Body Polish Approx 30min : £20
Inc body brushing, exfoliation & moisturising, ridding the body of dead skin cells, helps with cellulite and skin renewal. Also cleans the skin ready for tanning.
Book Now
Single Treatments & Spa Services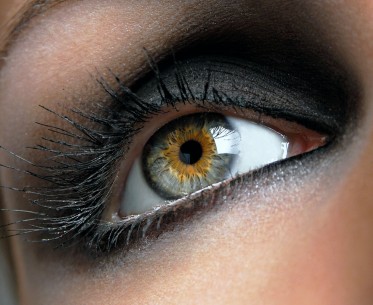 Strip lashes : £10.00
(you can keep and re-use these lashes)
Weekend / Party Lashes : £15.00
Full set individual cluster lashes
Semi-Permanent 3d lash Extensions
Nouveau Lash extensions are an exciting and innovative new lash extension product for thicker, longer and natural looking eyelashes.
Nouveau Lashes are individual and last two- three months depending on the life cycle of your natural lashes.
Full set : £40
Takes approx 1.5hrs
Infills-maintenance : £15
Per 30 min
Removal : £5 – £10
Depending on how many you have left on.
Free when having another set.
Express Set : £30
Takes approx 1hr
These lashes are applied on a multiple of natural lashes instead of each individual lash, to give a glam look. Good for that special occasion, holiday or when you have no intension of getting them infilled, but want the 3d lash look. They will last for about 2-3 wks, they cannot be infilled.
Book Now
Single Treatments & Spa Services
Single Treatments & Spa Services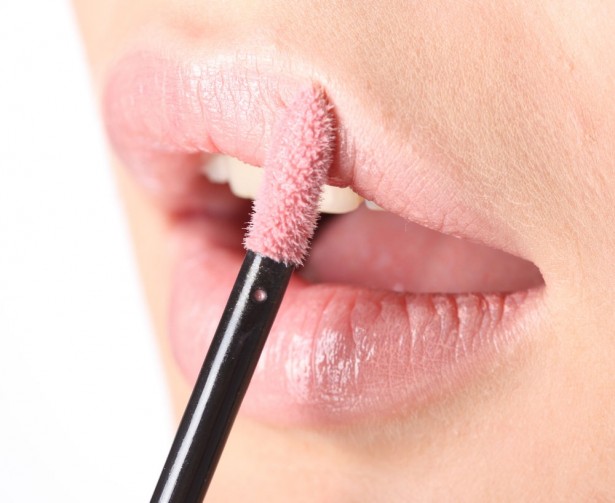 Full Make-up : £35
Inc strip lash extensions
Just Eyes : £25
Inc eye makeup and lashes only.
Add weekend lashes : £10
Add Express 3d lashes : £20
Add semi permanent lashes : £30
Book Now
Blowdries : £30
Bouncy or straight
Hair up dos or curling : £30
Depending on whats involved
(on clean, dry hair)
Book Now